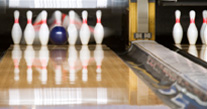 In a volatile environment where alcohol retails in the presence of minors, security is the prime concern. Many of today's public entertainment centres present such situations and control requires a highly skilled workforce. Synergy Pro has provided security to the Family Entertainment Centre for many years maintaining order and protecting both client and public in all regards.
Login

Guarding

Our Guarding services comprise
Synergy Pro personnel managment and rostering facility.
Deployment of fully trained and SIA accredited site security personnel.
Security team managment.
Security requirement profiling and staff mapping.
Incidents

Our Incident Reporting services comprise
Synergy Pro IP incident review facility.
Incident Report Management.
Incident mapping and corrective action profiling.
Liaison with emergency services.
Assistance with legal process.